Attention: UPS and UPS Freight Members

The 2018-2023 tentative Master Agreements and the tentative Supplemental Agreements are posted at UPSRising.org
All UPS Freight members are invited to join a teleforum call on Wednesday, August 22 at 7:00 pm (Eastern) for an update on the UPS Freight tentative agreement. The telephone number is: (866) 767-0669.
Local and National Union News
Letter from UPS regarding subcontracting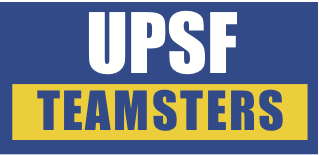 Aug. 16, 2018 | Read the letter from UPS recognizing certain of its obligations under the improved language of Article 44 (Subcontracting) in the tentative agreement.
Tentative contract provides full-time workers with more secure future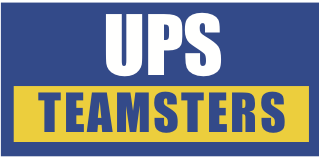 Aug. 14, 2018 | The tentative National Master UPS Agreement provides full-time workers with a more secure future, including increased wages and improved health and welfare and pension benefits. "The pension-contribution increase is a real shot in the arm and the fact that we have a pension when the vast majority of workers don't have one illustrates how fortunate we are. The wage increases are solid, especially when we top out at more than $40 an hour. And the union negotiating more full-time jobs in a drastically changing industry is a great achievement." Rick Pohlig, package car driver, Local 676, Collingwood, NJ. Summary of the proposed improvements here.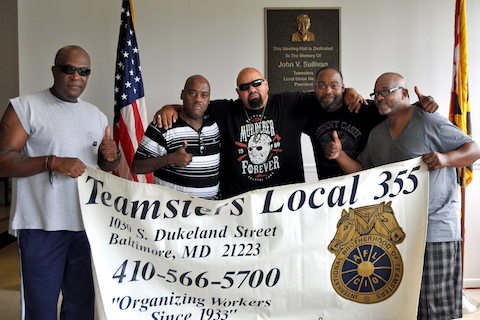 Local 355 welcomes drivers at Arnold Packaging
August 10, 2018 | Drivers who work at packaging materials and supplies distributor Arnold Packaging in Baltimore voted July 25, 2018 to join Teamsters Local 355. Wages, vacation benefits, and safety issues were at the top of the workers' agenda. Pictured (L-R) are Will Webster, Tony McKay, Jason Nueder, Ray Jackson, and Nate Dixon. (Click image to view)
| | | |
| --- | --- | --- |
| | | |
| | | |
| | | |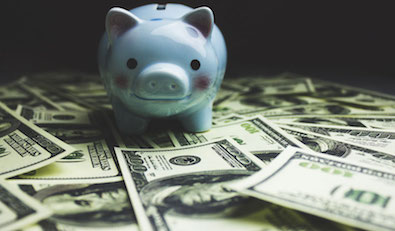 August 21, 2018 |

RETIREMENT SECURITY

| Last week marked the 83rd anniversary of Social Security. The program has been an enormous success by any measure. It has lifted tens of millions of retirees out of poverty and provides the bulk of retirement income for most people after they stop working. It also provides disability insurance to workers unable to work and survivors' insurance to the families of workers who die at an early age. The program is extremely efficient, with administrative costs that are just 0.6 percent of the money paid out in benefits each year. By comparison, privatized systems often have costs that are 15-20 percent of annual benefits. However successful Social Security is, it still does not provide an adequate retirement income… Truthout
August 20, 2018 |

ECONOMY

| The chief executives at the 350 largest companies in the United States reportedly earned 312 times more than their average employees last year, according to a new study released on Thursday. Research carried out by the Economic Policy institute, a think tank based in Washington, showed chief executives at these companies received $18.9 million on average in 2017, which is a 17.6 percent increase from the previous year. In the same amount of the time, the wages of average workers grew just 0.3 percent, according to the new study… The Hill
August 17, 2018 |

LABOR MOVEMENT

| The New York Times editorial last week celebrating the landslide victory of the ballot initiative to repeal Missouri's right-to-work (for less) law was entitled, "The Wind at Labor's Back." Those words haven't been put together in that order in a long time, as we have witnessed a decades-long decline in the size, power, and vitality of the U.S. labor movement. This pro-labor momentum, building from this spring's teacher walkouts, raises many important questions about the future of the labor movement, including what labor law reforms would best build on and strengthen this momentum…

onlabor.org
August 14, 2018 |

WAGE THEFT

| For nearly seven years, Hector Zelaya has worked for K&R Transportation as a truck driver in the ports of Los Angeles and Long Beach. The company makes clear to Zelaya that he can't work for anyone else, and it tightly controls his daily schedule. Yet it classifies him as an independent contractor. "The company is the only one who benefits," Zelaya told me. "It's my truck, but they put a GPS on it, they tell me what to do, and if I want to work for another company, they retaliate against me…" The Nation
August 13, 2018 |

WORKERS' RIGHTS

| …What the win in Missouri has taught the broader labor movement is that a sustained, well-financed campaign can educate a largely non-union electorate about "right to work" laws, successfully, and truthfully, recasting them as anti-worker. Labor's victory in the state also provides the wider movement with more evidence that, despite a series of setbacks in the courts and state legislatures, the public stands with it on key issues…

The American Prospect