Local and National Union News
FAA amendment would jeopardize wages, road safety
Apr. 25, 2018 | The Teamsters are sounding the alarm about a proposed change to the Federal Aviation Administration Authorization Act (FAAAA) that would halt the ability of states and localities to set any workplace rules for truck drivers in their jurisdictions. As an example, the provision would strip truckers of minimum wage protections, and would not require their employers to pay them the given rate in the city or state where they work, only the federal minimum of $7.25 an hour. In addition, the amendment would carve truck drivers out of traditional workplace protections like unemployment compensation and workers' compensation. And it would also reverse 80 years of worker protections and leave truckers more vulnerable to long hours and abusive working conditions… Teamsters
Teamsters sue drug manufacturers over opioid crisis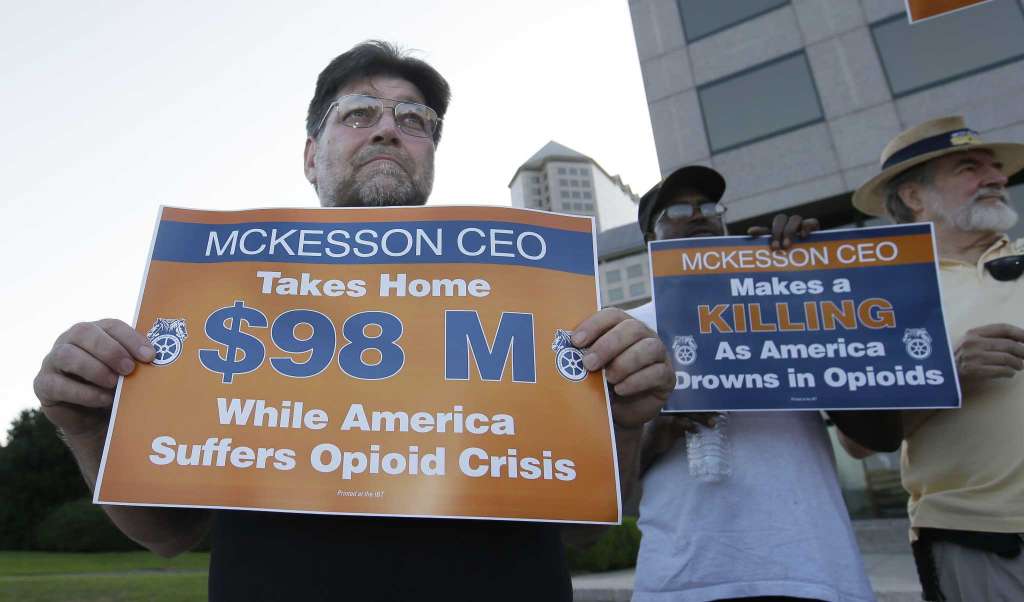 Apr. 23, 2018 | The Teamsters are concerned about how the opioid crisis is affecting its members and their health and welfare funds. On April 18, a lawsuit was filed in Cleveland, Ohio on behalf of Teamsters' Health and Welfare Funds in West Virginia and Ohio. The union says they are targeting pharmacy benefit managers along with a range of opioid drug manufacturers and distributors alleging a highly-coordinated scheme promoting opioids to treat pain at the expense of Americans, including thousands of Teamster members, retirees and family members…The group points out that its members are more vulnerable to this crisis as they work in physically demanding jobs – such as construction and manufacturing – are at particularly high-risk because prescription opioids have been commonly prescribed to treat on-the-job injuries… Industry Week
Contract negotiations continue this week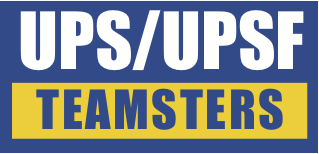 Apr. 23, 2018 | The Teamsters National UPS Negotiating Committees reconvene this week in the seventh round of UPS and UPS Freight negotiations. In case you missed the April 13th update, read it here. You can can also see the latest updates at UPSRising on Facebook. Check in with UPS Rising News here. Text "UPS" to 86466 to receive message alerts (message and data rates may apply).
Contract vote on master agreement being conducted by electronic ballot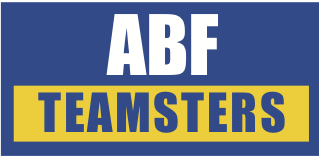 Apr. 19, 2018 | Voting on the proposed changes to the ABF National Master Agreement is being conducted electronically. Voter information and instructions for voting will be mailed to all eligible members (on or about) today, April 19, 2018. Click here for further information.
Teamsters head to Capitol Hill to discuss pension reform
Apr. 19, 2018 | Top Teamster officials twice headed to Capitol Hill in the last week to brief House and Senate staffers on legislation backed by the union that would stabilize failing multiemployer pension plans. Led by John Murphy, an International Vice President-At Large who has headed the Teamsters' pension reform efforts, the union educated congressional aides about the Butch Lewis Act of 2017 and the history of troubled pension plans… Teamsters
Report: New ABF/Teamsters contract suggests union negotiators won the day
Apr. 18, 2018 | The first independent analysis of the proposed five-year labor contract between Fort Smith-based ABF Freight and the Teamsters suggests the union negotiators won the day. An April 13 investor note from Little Rock-based Stephens Inc. concludes that the agreement favors the Teamsters "more than what we previously expected." talkbusiness.net
Anne Arundel County Teamsters ratify new contracts

Apr. 17, 2018 | Correctional program specialists (CPS), deputy sheriffs, fire battalion chiefs, and park rangers employed by Anne Arundel County approved earlier this month new collective bargaining agreements with one year terms. Highlights of the contracts include general wage increases with additional increases to minimum and maximum scales; merit increases; maintenance of health, optical and dental insurance; and a wage re-opener provision should the County Council fail to fund any part of the agreements. Specific to the CPS contract is the addition of a wellness bonus, new this contract. Specific to the park rangers contract is a new retention bonus. Specific to the battalion chiefs contract is an increase in extra shift bonus pay. Specific to the deputy sheriffs contract is a new rank of deputy sheriff corporal, to be paid at a higher percentage than the corresponding steps for deputy sheriff.
| | | |
| --- | --- | --- |
| | | |
| | | |
| | | |
April 26, 2018 |

HEALTH & SAFETY

| When we kiss our loved ones' goodbye to head to work, we don't expect tragedy. Saturday is Workers Memorial Day, a time for all of us to remember those who went to work but unfortunately never returned home because they lost their lives while on the job. It's also a day to remember that we must keep fighting for safe workplaces and continue to fight short cuts that lawmakers are pursuing as they turn back the clock on health and safety regulations in Congress. Just last year, Congress rolled back rules requiring employers to keep accurate records of workplace injuries and illnesses and delayed beryllium and silica dust exposure rules that prevent toxic lung diseases. To make matters worse…

Detroit News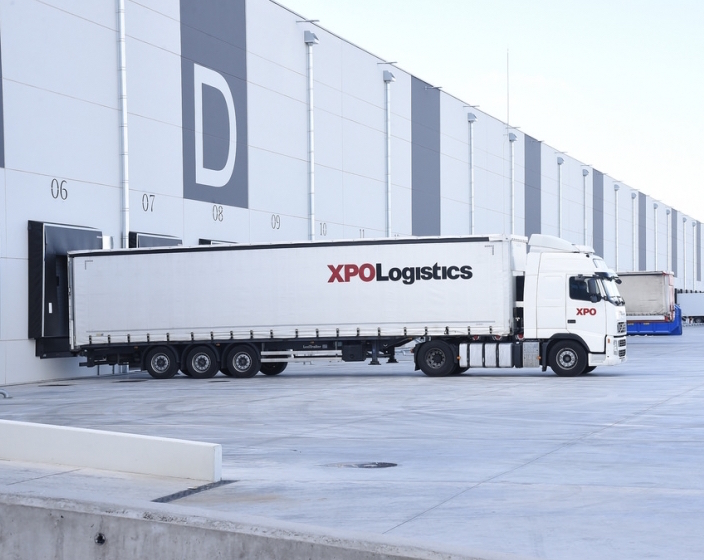 April 24, 2018 |

WORKERS' RIGHTS

| Fifty years ago, Dr. Martin Luther King Jr. lent his support to the historic Memphis sanitation workers' strike. Today, the safe working conditions that strikers fought for in 1968 remain elusive for low-wage workers in one Memphis warehouse. Workers at the XPO Logistics warehouse in Memphis announced in early April that they had filed a complaint to the Equal Employment Opportunity Commission (EEOC) alleging rampant abuse, including sexual harassment. On April 3, workers held a rally with the International Brotherhood of Teamsters (IBT) to coincide with the filing of the EEOC complaint. The complaint was triggered by an XPO worker's death that co-workers attribute to company policies which restrict workers from leaving the job. In October 2017, Linda Neal, 58, died at work after passing out on the job.… Working In These Times
April 24, 2018 |

WAR ON WORKERS

| * 4/25 update below – The Office of Management and Budget won't let the National Labor Relations Board spend money allotted to the agency by Congress because the White House wants to take some of it back, sources familiar with the situation tell Bloomberg Law. "The agency heads are claiming that OMB told them" the labor board "can't spend past April" because the White House and some Republican lawmakers are considering trying to rescind part of the board's funding, one source said. Sources spoke with Bloomberg Law on the condition of anonymity. The move comes as NLRB General Counsel Peter Robb has cited looming budget cuts to justify controversial proposals to overhaul the labor board and shrink its field office foot print… BNA News * Lawmakers warn that NLRB spending freeze could violate federal law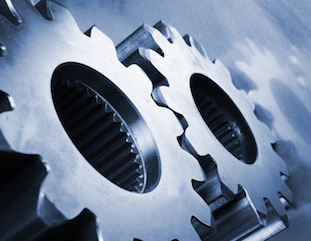 April 23, 2018
|

JOBS

| Want to make America great again and keep factories in the United States? Try strengthening labor unions. That may seem counterintuitive, and certainly contrary to the direction the country has been moving in lately. But the reality is that when organized labor dug in its heels — as it did regularly in the United States until late in the 20th century — manufacturing companies thought twice about shutting a factory and transferring production to another country… New York Times
April 23, 2018 |

ECONOMY

| […] Young people are at a tipping point. They are frustrated by a system whose cracks were etched into place by preceding generations, but have only fully metastasized for theirs. They experience suffocating levels of student debt alongside declining wages and income equality while watching companies monopolize entire industries, and sometimes even nationwide elections. Representation—actual representation—feels more like theory than reality… For the first time in decades, union membership is on the rise among young people… Talk Poverty
April 20, 2018 |

UNIONS

| The Supreme Court is poised to bring "right to work" (RTW) to the public sector. Conservative, anti-labor forces see this as a blow to labor and are providing the financial and ideological support for the effort... Janus will be an enormous blow. But it does not have to mean the end of the labor movement. As teachers in West Virginia have made clear, a militant, determined group of workers fighting strategically can prevail in spite of labor law stacked against them… Jacobin Magazine